The Backcast
Humble beginnings; welcome to the Backcast, a website dedicated to fly casting and fly fishing in Sydney and surrounds, and on more than the odd occasion road cycling.
Feel free to browse through the chronicles (the blog), articles and reviews, below are some featured entries that may interest your reading or please your occular desires: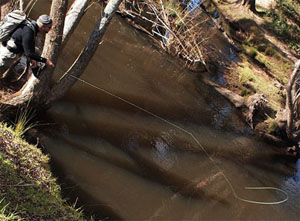 Closing weekend fishing
Posted: 11-06-2013, 21:55 by Dave
June long weekend in NSW signifies the close of fishing for trout in streams. Its been quite some time since Iíve fished Oberon, October long weekend 2010 to be precise. You can only imagine the excitement when dates and destinations were confirmed...
Read more here
---
Featured in Chronicles | Filed Under Fly Fishing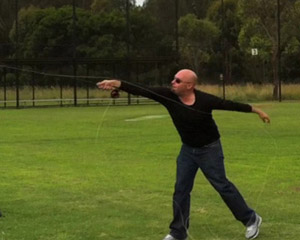 Looking to fly cast a few extra feet?
Posted: 24-05-2013, 14:49 by Dave
A couple of years ago I was an average 100í distance caster, the fly leg on my backcast sagged, I could only aerialise 60í of line and my final delivery cast often clipped the ground behind me. Sound like you? Hereís a few hints Iíve used to add 20í to my average distance casts, hold more line in the air and get tighter loops...
Read more here
---
Featured in Articles | Filed Under Fly Casting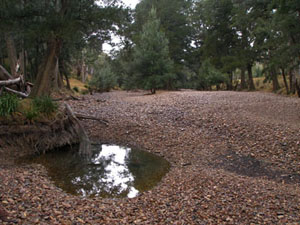 The Turon River
Posted: 01-07-2006, 20:30 by Dave
My first encounter with the Turon River was before my passion for fly fishing began, I always remembered it as a fast flowing river, there was always the sound of rushing water as it travelled from its upper reaches towards its end at the Macquarie junction. Even twelve months ago, when the locals were saying that the river was dead and there were no fish in it, I managed to find a trout, quite a decent sized one as well...
Read more here
---
Featured in Articles | Filed Under Fly Fishing
Last three Chronicle entries:
2013 Wrap up
Posted: 17-01-2014, 14:30 by Dave
Better late than never someone once said, 2013 is over and we're half way through January 2014 - it's about time I've updated. 2013 was certainly a year I'd like to forget in some aspects, explaining my hiatus from backcast; in November after having a sore that wouldn't heal on my right temple checked out, the resulting biopsy was diagnosed as skin cancer - Squamous Cell Carcinoma; which fortunately is a non melanoma form of skin cancer...
---
Read more here | Filed Under General
Another Turon River weekend
Posted: 30-11-2013, 10:50 by Dave
The 24th of November is the date penned for the annual Sofala Carp Blitz, organised by the wonderful folk at the Sofala CAS, an event that I set aside each year to provide fly casting tuition to attendee's. This year being no different to any other was another hot weekend, I arrived early on the Friday with
Brad
in hope of a couple of days rest and relaxation prior to the event...
---
Read more here | Filed Under Fly Casting
First fly fishing session of the new season
Posted: 10-11-2013, 19:38 by Dave
The trip had been planned well in advance and we were all looking forward to it, for me it was the first chance of any fishing in the new season (its the first time I've missed fishing on opening weekend). We were blessed with amazing weather, the Thredbo River was flowing a treat...
---
Read more here | Filed Under Fly Fishing