Bringing a touch of Italian class
Posted: 10-09-2013, 20:47 by Dave
If you appreciate Italian quality then you'll understand what a huge step this is, and really it can only be described with a picture.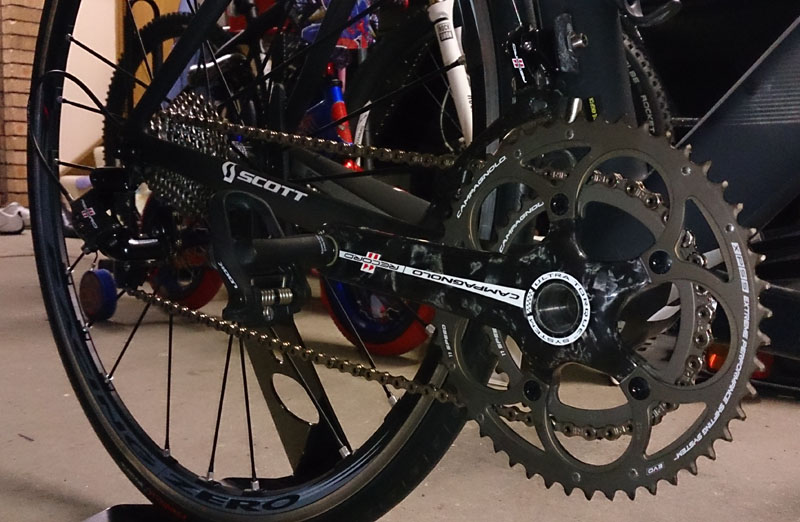 If your into quality groupsets the above will only make you salivate even more, the Foil with upgraded Campagnolo Record componentry. Next ride will be pure pleasure!
You're correct in thinking, "he's gone back to compact cranks", yes, yes and yes - there ain't nothing better for climbing. Weight with pedals, cadence sensor and Garmin mount; 7.03kg!