About The Backcast, all things fly fishing, casting and cycling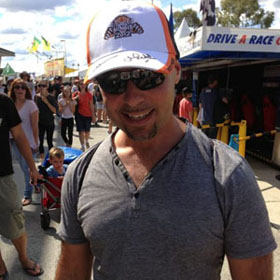 The Backcast is a website about the life and times of Dave Rutar, an International Federation of Fly Fishers (FFF) Certified Fly Casting Instructor, cyclist and wanna be geek living in Sydney, Australia. I'm a perfectionist who's ever so passionate about fly casting and fishing, happy to help anyone become a better caster, more often than not found in the park refining my backcasts, on the banks of the Turon River or riding my Scott Foil.
Fly fishing adventures have taken me to the Snowy Mountains; the Thredbo River, Snowy River, Swampy Plains River, Eucumbene River and a number of other special places. Iíve also been known to venture to Oberon, in particular the Fish River. My favourite stream still remains the Turon River.
Every November I'm involved in the Sofala Carp Blitz, organised by the Sofala Branch of the Central Acclimatisation Society, giving fly casting lessons to attendee's wishing to learn fly casting or improve their fly casting and fly fishing skills. You can reach me via the contact page for personalised fly casting lessons.
Backcast is hand coded in Coda and/or Ultra Edit, it's been a labour of love that's taken a year (or maybe two) of on and off coding to finally come to fruition. The site is constantly evolving and updating, make sure you return to browse through the latest chronicles, articles and reviews or just check out the photography.
Bio | Fly Casting | Developer...? | The Website
A short blurb about me:
Name:
Dave Rutar
D.O.B:
4 July 1973
Resides:
Baulkham Hills, Sydney, NSW
Supports:
The mighty Wests Tigers


Education:
Bachelor of Applied Science, Medical Radiation Science
Information Technology Certificate II
Oracle University, 10g SQL
Agfa Healthcare, Computed Radiography Application and Technical Specialist
Agfa Healthcare, PACS Senior Validation Specialist
International Federation of Fly Fishers, Certified Casting Instructor


Authority:
I tend to specialise and strive to become the best in things I choose to do, often spending countless hours testing, thinking outside the square and trying alternate methods to things currently thought of being the norm.

Iím working toward becoming an International Federation of Fly Fishers Master Casting Instructor, this is the pinacle of fly casting and fishing, people who have achieved this are sensational casters and most importantly are humbled individuals always striving to learn more to become better. Lifeís journeyís and experiences make us the better person we want to be...

Employment:
Presently employed as the Network Systems Administrator for Medical Imaging across two Local Health Districts in Sydney maintaining the RIS, PACS, Billing and networked systems.


Hobbies:
Iím obsessed with fly fishing and fly casting, there is no better day spent than one walking the banks of a stream and casting dry flies to rising fish (unfortunately this doesnít happen often enough).

My favourite stream is the Turon, for me its where my addiction to trout began and where the obsession with fly fishing took hold. The Thredbo also holds special place as its where I learnt much of my casting and streamcraft skills, the stretch of water around the ski tube is usually where youíll find me when down that way.

I enjoy road cycling (also the odd mountain bike adventure) and try to fit in at least a hundred kilometres a week of cycling, it certainly suits me in keeping fit and not trashing my dicky knee. In my blog section (the chronicles - link right up the top) Iím sure to make mention of my many cycling trips and oddball photographs.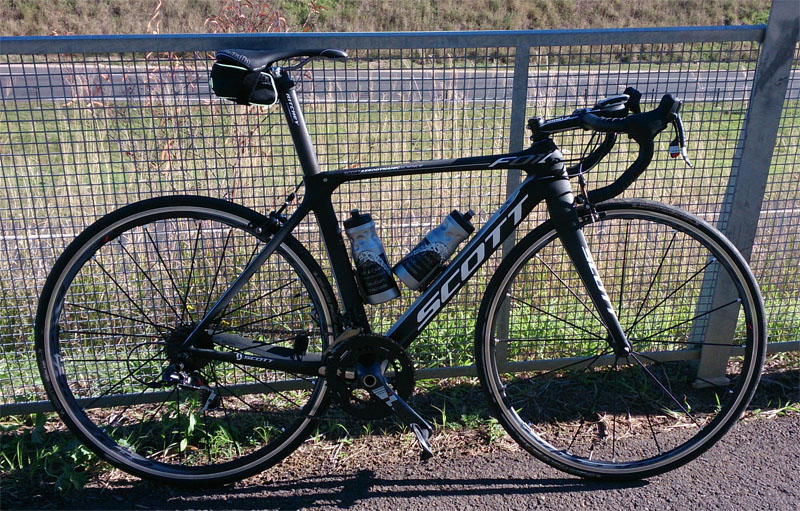 Nerd:
Those in the know understand the frustrations I have when trying to make things perfect in a world of many imperfections! There was many a time when I rewrote the index page on this website, seeking the utmost perfection and refining the code making it faster and sleeker than before.

In a previous life all spoken (and written) words were about unix and/or unix like operating systems, these days things are different, living in a world of Microsoft dominance things have changed, in particular when almost all systems are Windows based.

Wishlist:
There is one located somewhere on here, all things I wish for!