Another Turon River weekend
Posted: 30-11-2013, 10:50 by Dave
The 24th of November is the date penned for the annual Sofala Carp Blitz, organised by the wonderful folk at the Sofala CAS, an event that I set aside each year to provide fly casting tuition to attendee's. This year being no different to any other was another hot weekend, I arrived early on the Friday with Brad in hope of a couple of days rest and relaxation prior to the event.
The Turon wasn't flowing, the camp ground is getting infested with stinging nettles and the demeanour of a few fellow campers who insisted on playing loud music while blasting their chainsaw at 10pm made it a very serene and peaceful experience - NOT!
For mine, Sofala is starting to lose its old world charm.

The camp ground a few k's above Sofala is usually well kept, and generally is one of my favourites. I've been coming here for a number of years, mostly opting to stay in the cleared area not far from the amenities, I find it interesting to note how little the camp ground actually changes, though this time round it's starting to get overgrown with stinging nettles - not entirely fun when wearing thongs during the warmer weather conditions (especially at night).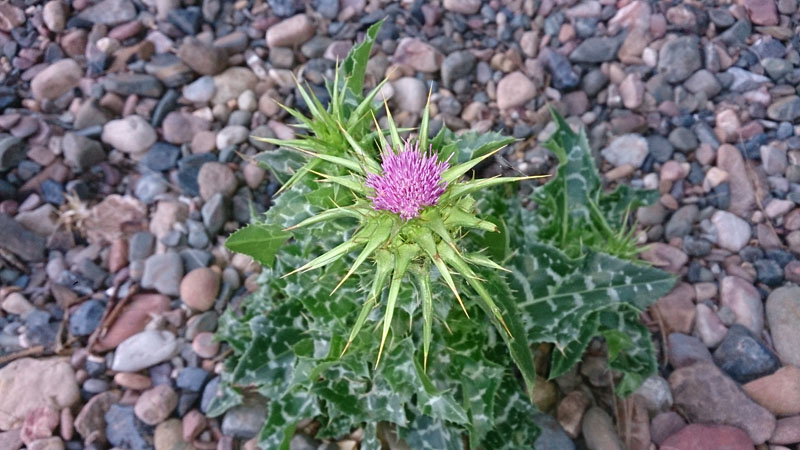 The hidden gem within this campsite is the lovely stretch of water that runs along side it, in particular during good times it can hold some evasive, hard fighting and sizeable trout for the angler who has patience and puts the time and effort in: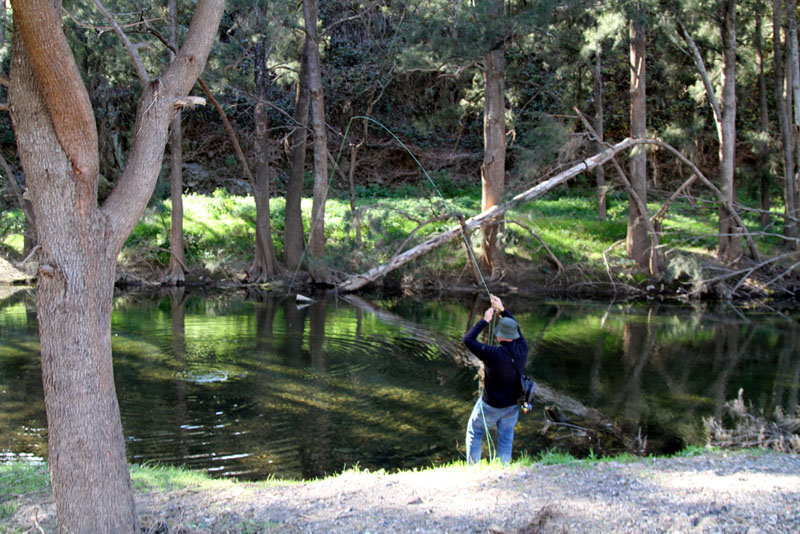 This time round the state of the river is poor, months of little rain on this side of the Great Divide have taken their toll, in stark comparison to my last Turon River camping and fly fishing adventure the river is looking bare: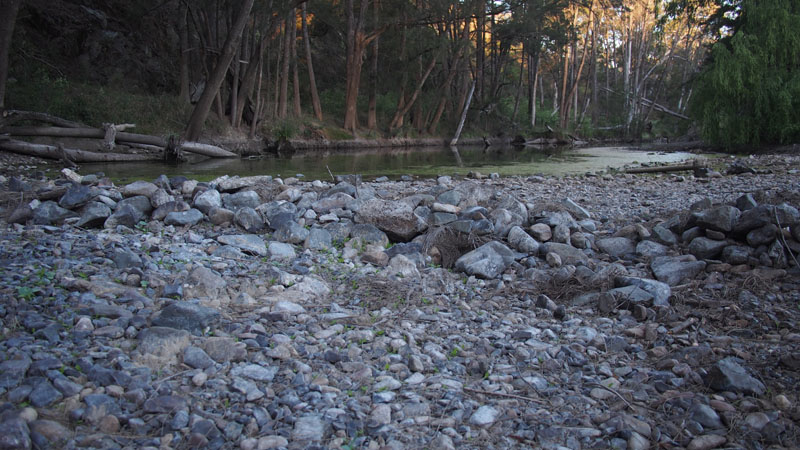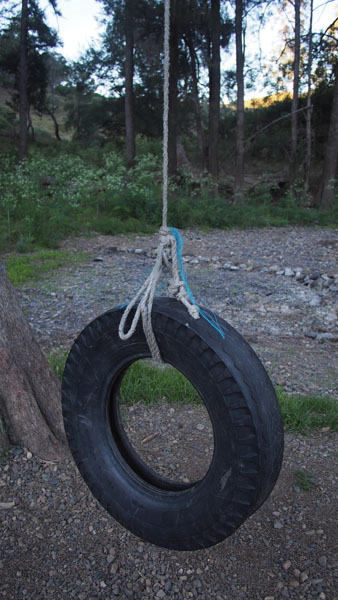 The real reason for heading to Sofala this weekend every year is to attend the Sofala CAS Carp Blitz and provide fly casting tuition to all in sundry who want to learn how to fly cast or those wanting to improve on their current skills. I got up early, packed my minimal camping gear and arrived at the venue just outside town at 9.30am. After the mandatory hello's it was time to get straight down to business, four fly casting lessons in a row!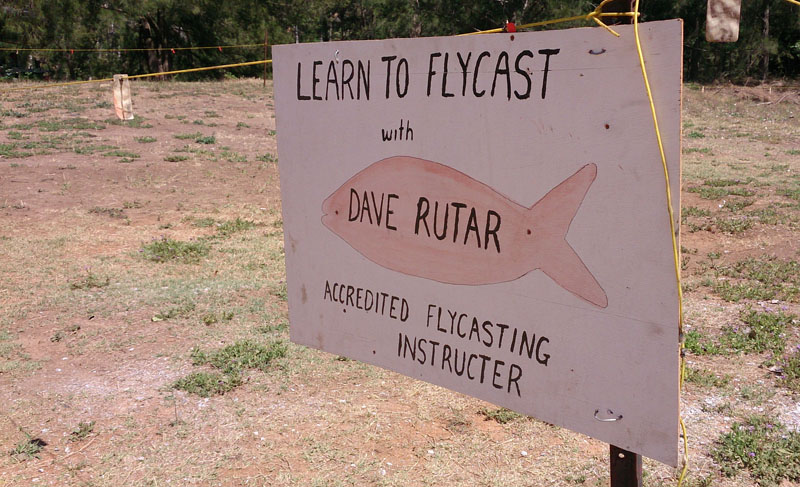 Ed and the gang rocked up at 11am, looking a little knocked around from a night of drinking at Kens place the previous evening, their arrival was kind of fortunate as I had to bail at midday. I've spent quite some time training and casting with Ed, so I was confident leaving him at the casting lessons helm for the rest of the afternoon; from all reports he wasn't all that busy with only three lessons - suppose we can't expect a full house each and every year.
Ken Smiths report, carp blitzed at Sofala in Fishing World indicates the real success of the day, with 215 carp eradicated from the Turon River (that's 545kg of carp!) and a monster 8.42kg carp taking out the biggest fish prize.
As always, I'm looking forward to next years event!