Late le Tour nights and rediscovery of the Philishave...
Posted: 07-07-2013, 15:24 by Dave
Just about every night is becoming a very late one watching the Tour de France, last nightís eighth stage in particular was an amazing finish for team Sky and as many are iterating very íArmstrong-ishí. Sky were clinical in pace making and pushed the peleton to their limits as they travelled through two climbs from Castres to Ax-3-Domaines.
Australian rider Richie Porte really stepped up the pace to guide Chris Froome to podium finish in the eighth stage, it was brutal watching them mow down team Movistarís Alexander Quintana who made an amazing break away to take the first of the stages KOM points.
The explosive pace shown by Froome has raised the question whether he is 100% clean, it was so reminiscent of the attack Armstrong made on Mt Ventoux to catch Pantini back in the 2000 Tour. So strong was the pace shown by team Sky (namely Froome and Porte) Alberto Contador was quoted as saying íThey ripped our eyes outí. For the sake of professional cycling we all hope Froomeís being 100% honest; itís certainly going to be one of the great moments to remember from this years tour.
So Iíve been somewhat lazy these last few weeks, particularly in the shaving department, so being your typical male Iím looking to find an easier route to a hair free face/head - enter the old Philishave...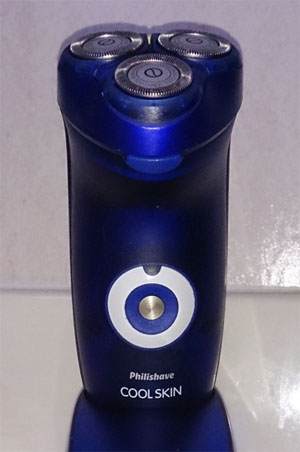 Iíve never been a huge fan of electric shavers, being follically (follicularly) challenged shaving extends from facial hair right through to scalp hair. Anyone who has lost their hair will understand what I go through during every shave.

Today I resurrected a Philishave electric shaver that I bought about 6 years ago and only used a couple of times and have been reasonably surprised, itíll never be as close as a razor blade, but for a quick ítrimí it does the job, in particular after those late nights watching the Tour...

Speaking of late nights, stage 9 of the Tour is still in the Pyrenees; meaning that it looks like another late night hopefully watching some more attacks during the 42.9kmís of climbing over four category 1 and one category 2 climbs. I really donít understand how these guys do it (or maybe I wish I had the ability to achieve just an eighth of what they do).
I havenít ridden my bike for 3 weeks, this week the drought needs to be broken (I hope). Would have been great to get motivated to ride today, was a glorious day.