THE Green Grocer!
Posted: 17-08-2012, 17:34 by Dave
Started the long journey to Goulburn this morning, got the water boiling, packed the coffee into the plunger and poured myself a grinders crema into my travel mug, packed some choc-chip cookies and finally hit the road at 7.20am.
Sydney traffic was as per usual, congested, but this time I was going in the other way. For once it was great to see the cars lined up in the opposite direction with me travelling along at the nominated speed limit.
Arrived at the Grocer right on 9.30am, walked in and was greeted by Con. For those of you that have never been to the Green Grocer Cyclery, this is what it looks like when you walk in from the car park: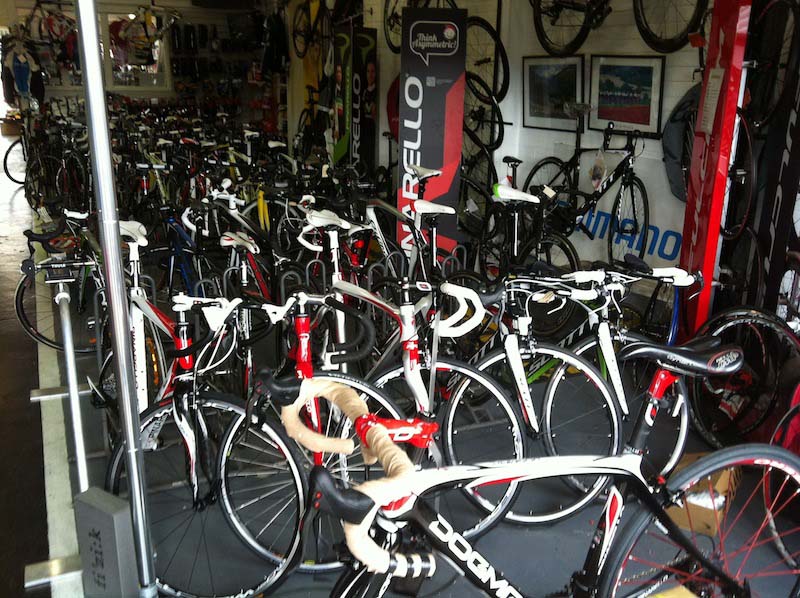 Walk in the door, look to your right: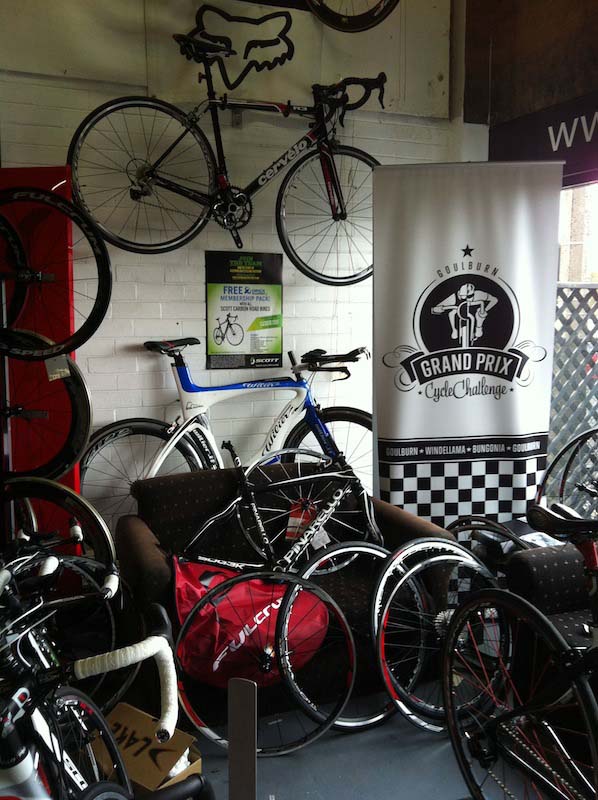 If your like me and have a soft spot for Wilier bikes, you'll love these...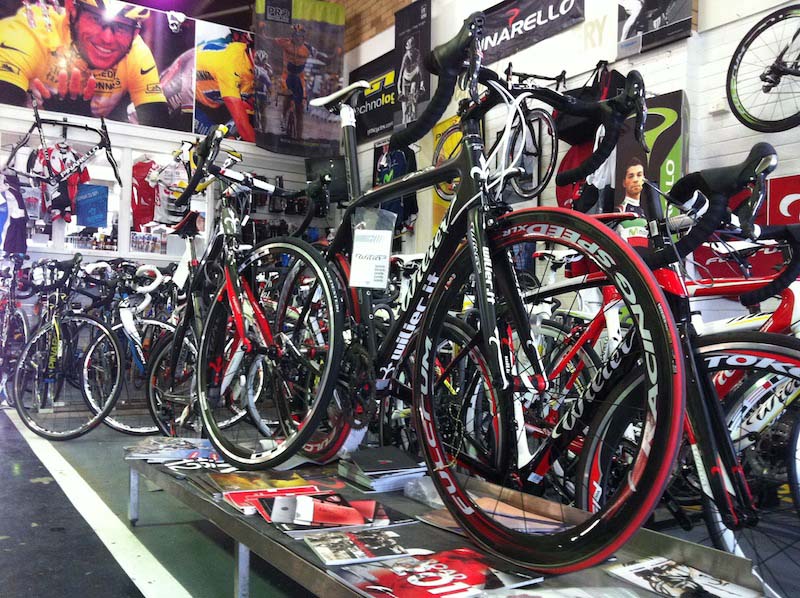 Walking through the sea of bikes, I stumbled across this Scott: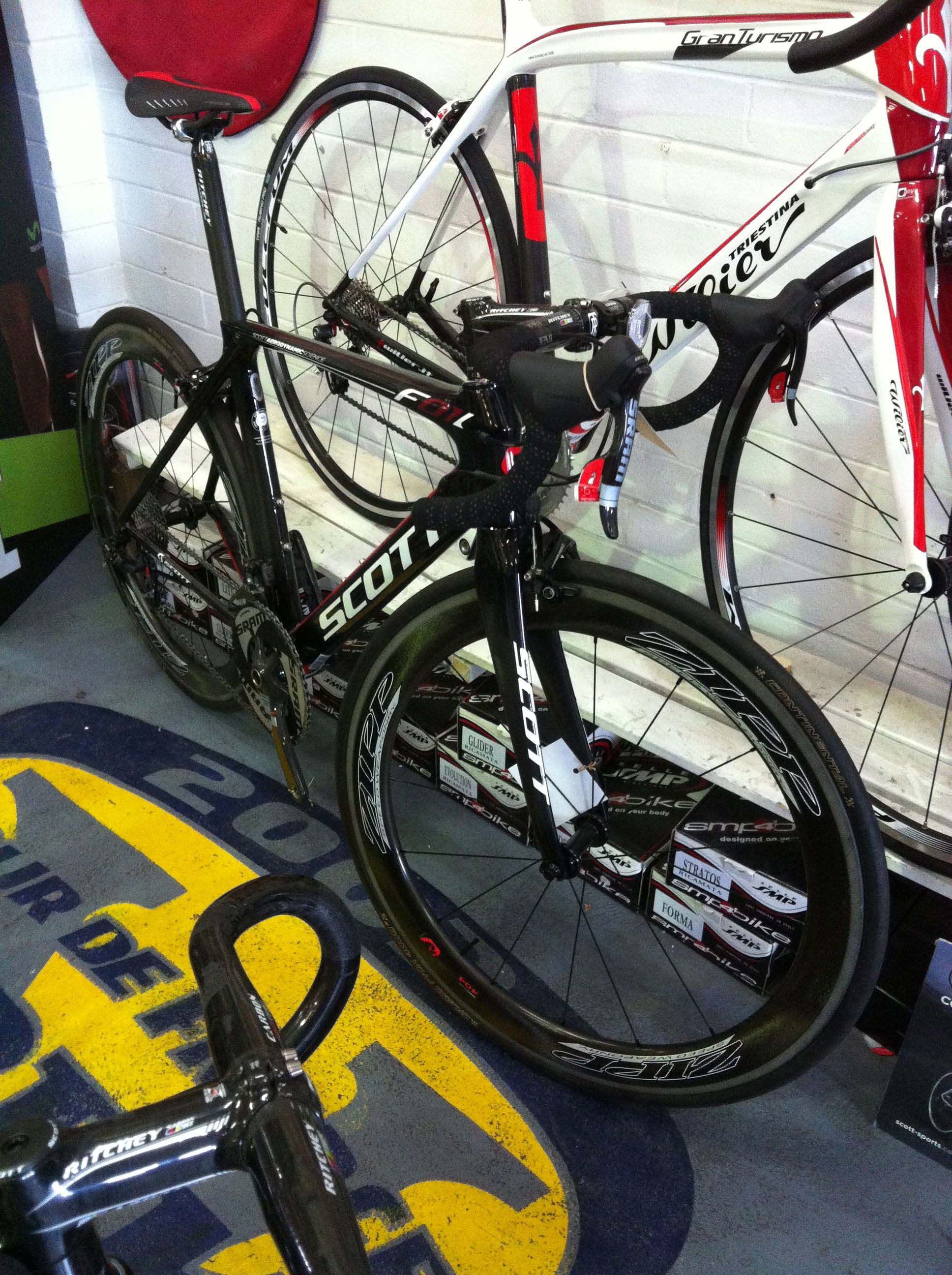 Getting back to the grocer, the reason I went was to get a couple small issues fixed on my bike, fit my new 3T bar and stem, I also ended up grabbing a pair of Campagnolo Zonda wheels to enhance my ride.
Just the 3T carbon seat post to go.