Another return visit to TCD
Posted: 26-08-2012, 21:48 by Dave
Its been quite some time since I frequented what I class as one of the toughest water to fish in the Central Tablelands of NSW, Thompsons Creek Dam. This place has broken me a number of times and continues to do so, its more off than on and today was another day full of let downs that strangely enough held some great attributes.
We arrived at 8.30am and were greeted with a cold and windy (gale forced) day, the clouds were out and the sun often dissapeared behind them. The walk to the dam wall and then along it was as long as ever, the wind taking every bit of feeling out of my fingers. For some strange reason Rory, Ed and I soldiered on, with myself the only one not wearing waders.
Not all so long ago the water levels looked like:

Here's where we're at today, its amazing to see it full:


We fished up past the quarry and then made our way back without lady luck on our side. Just as we were begining to feel as though all the fish were on holidays we bump into this bloke as he landed a sensational 6 pound brown.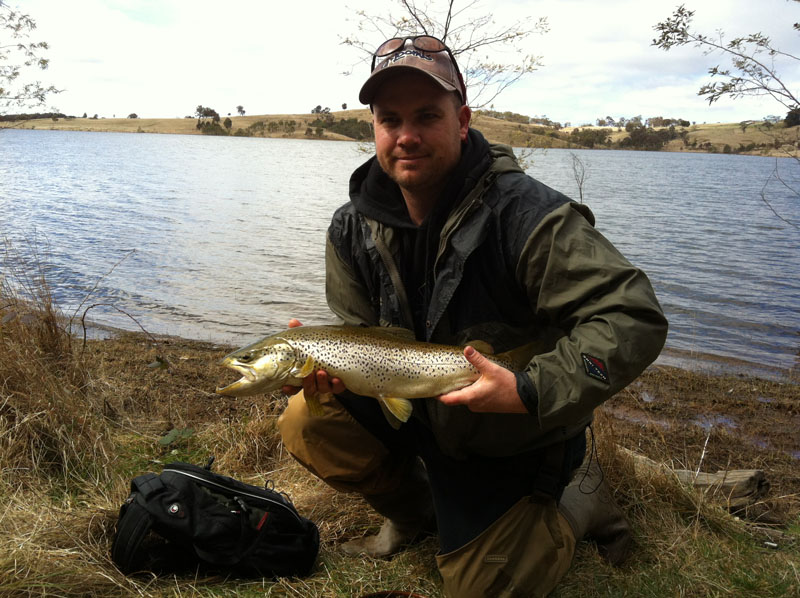 Spurred on by the fish we continuted to search, flog and search again without success. At about 1pm I was about to call it a day, thought I would have a few more casts before the long walk back along the dam wall and hooked up a really weird fish, what I can only describe as a cleft palate rainbow trout!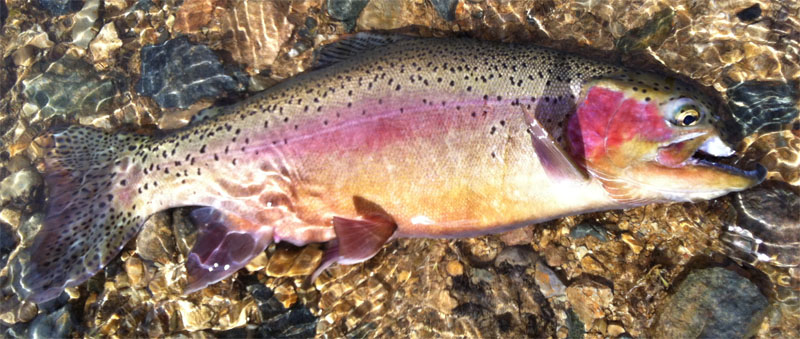 What normally would be described as a pretty damn good fish, this one lacked in facial beauty. About 3 pound of solid fish having broad shoulders but overall looked like came of second best of ten rounds in the ring with Mike Tyson.
So, we left TCD, devestated once again.