Back to some form of normality?
Posted: 23-07-2013, 23:07 by Dave
Well, Le Tour de France is over, that means no more late nights and feeling sorry for myself every morning that I've been living off 3 odd hours of sleep. Whats more depressing is my bike is kind of busted, no fishing has been done, work has been really, really busy and I haven't won the lotto!
My three memorable moments from the 2013 Le Tour de France:
  1. Adam Hansen receives a refreshing beverage from the crowd during stage 18:
  2. Really hard to decide whether this should have been first, Peter Sagan pulls a wheelie at the foot of Mont Ventoux, stage 15:
  3. And to confirm Chris Froome is a cheat, he cops a 20 second penalty during stage 18 after struggling for energy and flagging a sky support car for some supplements hand delivered by his side kick, Richie Porte.
In summary, Adam Hansen rocks, Peter Sagan is a legend and Chris Froome just admit that juicy fruits are your best friend and you love dining on rib eye's with Contador!
While on the bike topic, I gave my black baby a really good clean the other day, I'd over oiled the chain and the chain, cassette and chain rings were black - paying special attention to these areas I made sure they were squeaky clean in preparation for the service and crank upgrade she'll hopefully get this week on my return visit to the Green Grocer. Take note of the chain...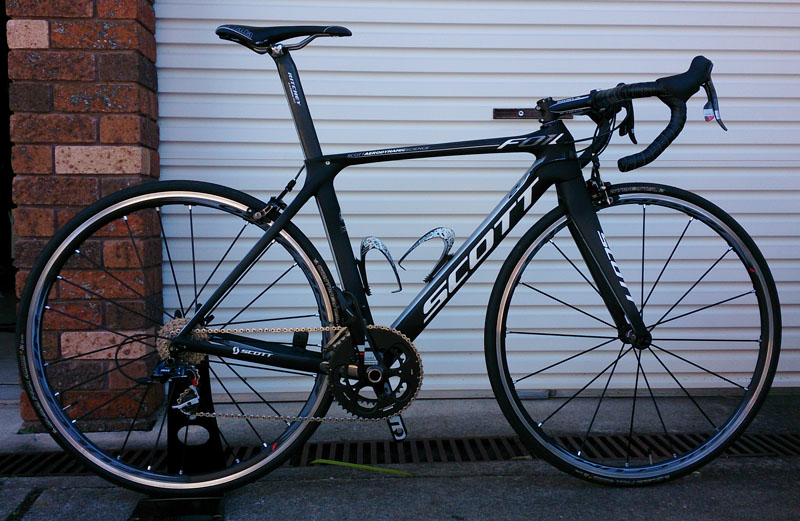 I'm really looking forward to getting back on the bike and putting some big k's on her (riding the MTB just isn't the same), being a bit iffy about over tightening the stem (re. more info here) it's been extremely tough not to just get on and ride away, don't really know how I've managed to last this long. I need to start training as I want to do the Sydney to Wollongong ride this year and not being on the bike is hurting my chances of working towards the 90k ride, the 56k is not a huge challenge for me at this point. Next training purchase will be a trainer, not sure which model yet, but am really impressed by the virtual ones, though I'm not all that impressed about the price.
Now to just work on doing a wheelie while crossing the finish line...